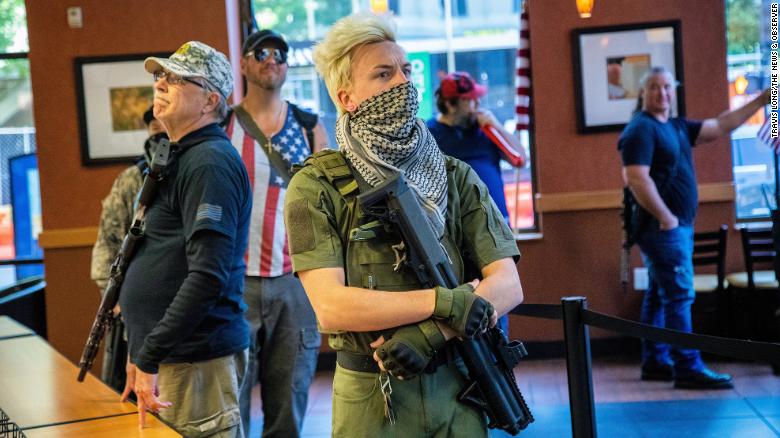 Teeter, in an interview with CNN, said he identifies as an anarchist. His mission in Minneapolis, he said, was to protect protesters from police abuse and white supremacists, whom he deplores.
"If people are going to initiate deadly force against us, we need to be willing and able to initiate deadly force in return," Teeter, 22, said.
Gun-toting Boogaloo members have appeared at George Floyd protests in Minneapolis, Salt Lake City, Dallas, Atlanta and elsewhere, according to The Washington Post.
Known for sporting Hawaiian shirts and arriving to public protests heavily armed, the decentralized Boogaloo movement -- sometimes referred to as the "Boogaloo Bois" -- is often associated with the far-right.
Отсюда

И, что самое интересное, протесты ЧЕРНЫХ от белых супремасистов и полиции защищают не вооруженные леваки (хотя и они тоже), но ультра-правые.