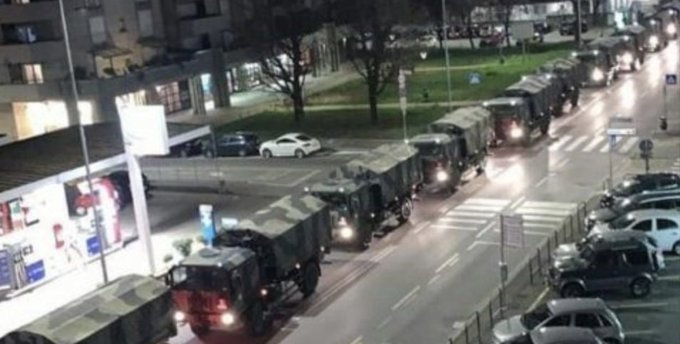 The army has been brought in to transport dead bodies out of Bergamo, a city in northern Italy severely hit by the coronavirus, as its crematorium struggles to cope with the outbreak.
Around 30 miles northeast of Milan, the city is one of the areas hardest hit by the virus in Italy, a country which could soon overtake China in fatalities from COVID-19. The city's crematorium has resorted to operating 24 hours a day in order to deal with the number of deaths amid the outbreak.
As reported by L'Eco di Bergamo, army vehicles have now been used to take the coffins away to neighboring areas.
Отсюда
Армия в Бергамо, Италия, вывозит трупы грузовиками на кремацию в соседние города, поскольку местный крематорий не справляется.